Submitted by
content
on Tue, 06/30/2020 - 15:54
Arsenal legend Martin Keown believes Pierre-Emerick Aubameyang should be stripped from the captaincy amid the uncertainty of his future at the club. The Gabon international has been reluctant to sign a new Gunners deal beyond next summer and there has been the speculation that he could be sold when the current season concludes.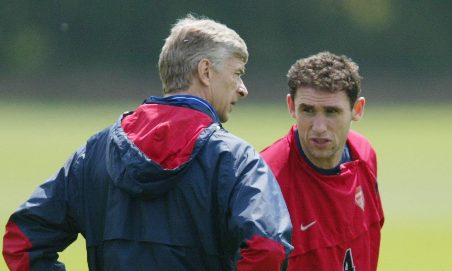 Elsewhere, reports have also stated that the club could keep hold of him for the final year of his contract, considering they may have the best chance of qualifying for the Champions League next term with the striker in the squad. In an interview covered by Goal.com, Keown said that the 30-year-old should not be allowed to continue as the club-captain with the uncertainty surrounding his future.
He told: "I think the message needs to be to the player 'look, we can't have you captaining the club if there's uncertainty around your contract', in the last year of his contract, that can't be allowed to happen.Whether you keep him, whether you don't, that all depends on the monetary side. What are they going to get? What are the offers? Because they do need to look at it and what it means to them to break into the Champions League, to maybe challenge for a Premier League."
Aubameyang has been a top performer for the Gunners since his arrival from Borussia Dortmund two years ago. He has bagged 61 goals from 97 appearances and out of those, 20 have come during the current campaign. Still, the club are currently eight points adrift of the top four with a game in hand and they need to have a strong finish such that they can qualify for the elite competition.
A top-five finish could, however, be sufficient, suppose Manchester City's European competition ban is upheld by the Court of Arbitration for Sport. The north London outfit are five points adrift of fifth-placed Manchester United with an extra game to play. They are scheduled to face Manchester City on the road when the season resumes after the coronavirus shutdown on June 17.