Submitted by
content
on Sat, 06/09/2018 - 09:45
Arsenal favourite Thierry Henry has paid tribute to Arsene Wenger following the Gunners' 5-0 triumph over Burnley in the Premier League. The game was Wenger's final one in charge at the Emirates Stadium and the players managed to give him a terrific send-off by scoring five past Sean Dyche's side.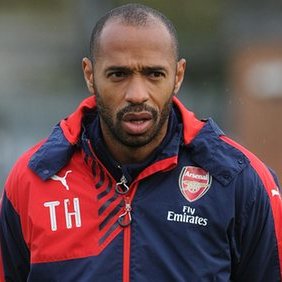 Following the game, Henry hailed the services of his former manager by saying: "He was there from 7.30am until 6 or 7 at night, watching games and loving the club. It's going to be difficult for someone doing something for so long with the club he loves to just leave.It's not an easy thing to just call a day. He loves to be on the grass, smelling grass, he has a vision and he's a visionary. At times, he had that belief in that team which unfortunately didn't meet the expectation in the league. I can only say one thing about him, and that's thank you."
Arsenal could not offer a fitting farewell to Wenger by lifting the Europa League this term and this would surely be one of the disappointments for the Frenchman, who will leave the Gunners without lifting a European trophy. Nevertheless, the 68-year-old has won many hearts during his time with the Capital outfit and he has probably left at the time when the club are going through a rebuild.
The defence has largely vulnerable this season which has contributed to the club's poor form on the road and this is something that the club's hierarchy may seek to resolve under the next head coach. Normally, the manager has had the control over transfer proceedings at the club but there could be a new trend in the summer with head of recruitment Sven Mislintat placed responsible for bringing in recruits who fit the scheme of things. Arsenal end their season with a couple of away games against West Ham United and Huddersfield Town.